WHY SOTI?
At SOTI we celebrate the uniqueness of our global teams and are proud to be an equal opportunity workplace. We are curious problem-solvers who are committed to bringing the best mobile and IoT solutions to the market. We offer careers with #EndlessPossibilities.
THE PEOPLE

From our humble origins in our founder's basement, to our industry-leading position today, SOTI has worked hard to foster a company culture that we can all believe in. A culture that emphasizes personal growth, continuous innovation and fun.

THE GROWTH

Our environment fosters new ideas, fresh perspectives and the ability to make things happen. SOTI is a fast-paced environment with a global reach, that encourages you to make your mark and be part of something big!

THE TECHNOLOGY

You'll get the chance to work with cutting-edge technologies and take on complex and interesting projects, as part of highly collaborative and agile teams. You will work alongside SOTI's partners, which include tech giants that will keep you on the cusp of emerging technologies.
SOTI AROUND THE WORLD
SOTI is proud to be a global organization, with its roots planted in Mississauga, Canada, just outside of Toronto. With 1,400+ employees across three regions, we're able to offer global career opportunities. We are hiring only the best talent to join us.
SOTI proudly offers international internships to students from anywhere in the world. We also offer global training programs and career growth opportunities with #EndlessPossibilities.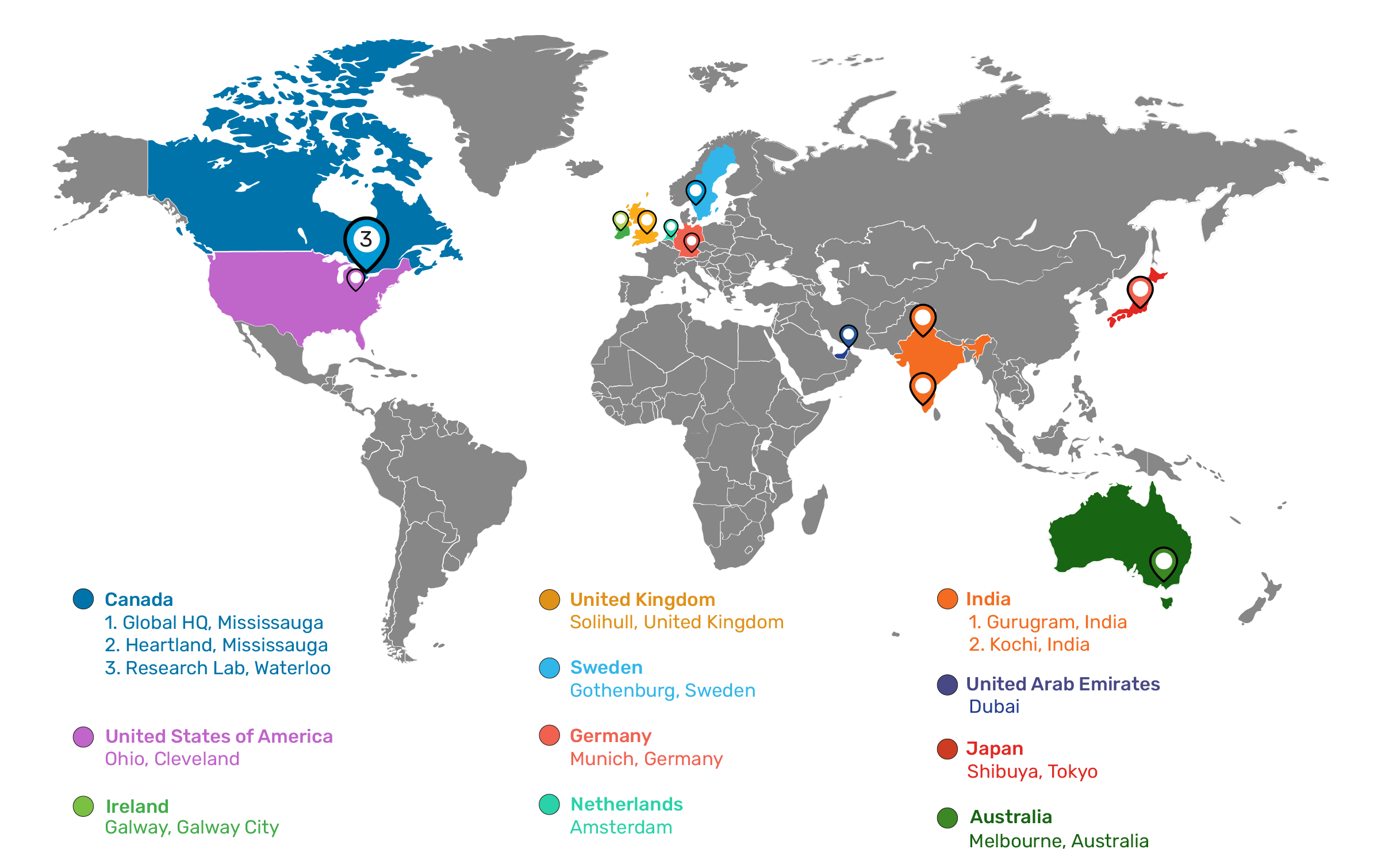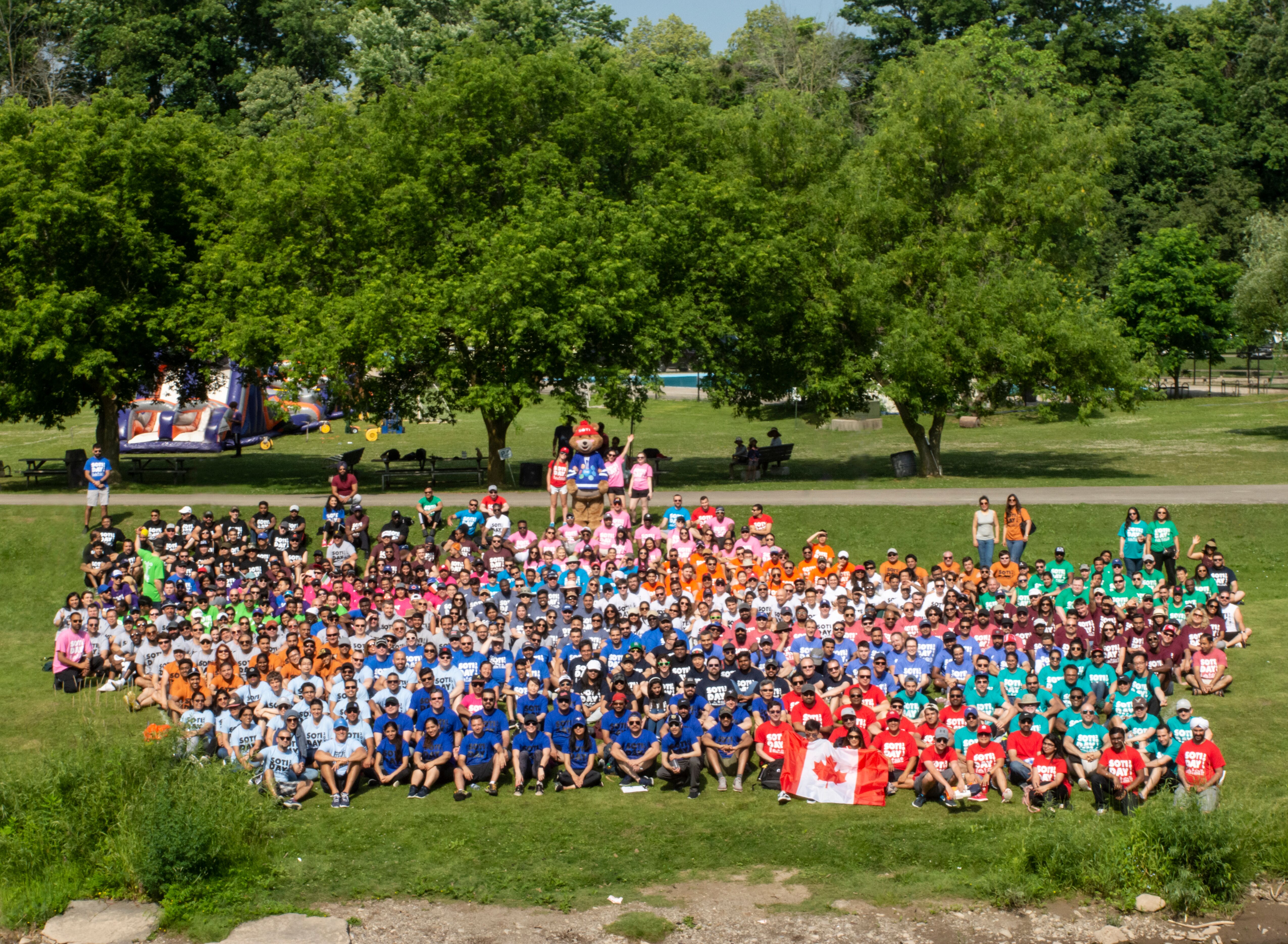 MORE THAN JUST A WORKPLACE
SOTI offers much more than the opportunity to work with leading technology, flexible work hours, fun company events, relaxed dress code and zealous ping pong and foosball tournaments. SOTI offers the opportunity to be part of the future of mobile technology, the future we are creating together.
Here at SOTI, we have a culture of employee recognition that is echoed through our You Rock program. With employees located in various offices globally, we foster a really supportive and fun work environment that places a strong focus on team collaboration across all functions and locations.
SOTI SOCIAL

When surveyed, SOTI employees had a hard time choosing between SOTI Day and the annual holiday party as their favorite event. Many mentioned that SOTI is the most social place they have ever worked. SOTI Clubs offer organized ways of participating in soccer, ball hockey, jam music sessions, yoga, badminton and basketball. SOTI also organizes additional events such as ski days, laser tag sessions, table tennis tournaments, family skates and much more.

FLEXIBILITY

SOTI gets that employees have full lives outside of work. We offer a combination of core and flexible hours as well as working remotely to accommodate life's commitments and encourage employees to work on a schedule that works best for them and their team.

FUN FACILITIES

SOTI strives to provide an office environment that looks and feels like a home away from home for employees. Around the globe, our lunchrooms are usually the hub of our SOTI culture. You can often find employees having fun around the coffee machine while watching a passionate game of foosball or ping pong. You can even catch a glimpse of friends doing mini-potluck picnics or gathering to watch important sporting events.
At any time, email jobs@soti.net with questions. We are here to help!